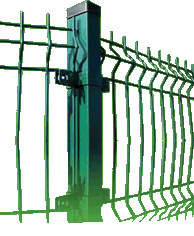 About Us
Founded in 1998 as a partner company, Anderil specializes on steel fence posts of various types and standards with a total solution to the steel fence system. Initially, fence posts of American standard, Australia standard and Euro standard; picket steel fence, chain link fence, galvanized steel fence, green coated steel fence, temporary fences and security fences. For a wide range of fencing uses for the airports, railway, playground, construction sites, perimeters, swimming pools and other uses.
Products Show
Concrete Fence Posts
Slotted posts and gravel boards for fencing.
Posts for chainlink and welded mesh fencing.
We also supply concrete posts and rail for sports field.
Steel fence posts for three, six, seven, eight and nine line wire fences are available together with high tensile wire and all fence fittings. We supply full range of railing and fencing products.